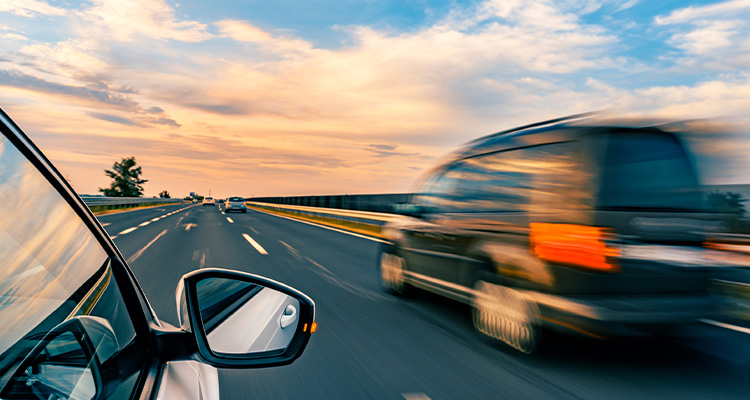 Meet The Experts: Norma Nohra, Manager, Customer Relations - Northern Region
In our Meet the Experts series, we will introduce you to key members of the Interleasing team and shine a spotlight on their expertise.
In this first instalment of the series, you'll meet Norma Nohra, Manager of Client Relationships (Northern Region). Norma explains how her more than two decades' of industry experience helps her solve customer challenges.
How long have you been working in asset finance/fleet solutions for?
I have over 20 years' experience in automotive manufacturing, fleet management and the fleet leasing industry. I spent 12 years at GM Holden where I held numerous positions including Business Development Manager, FMO Fleet Sales Manager and Fleet Sales Manager - NSW/QLD. Prior to joining GM Holden, I also spent 10 years in the Fleet Leasing industry.
What does your role entail and what excites you about it?
My role is quite diverse and interactive. We have a range of customers in all sectors of the industry, from not-for-profit and government to corporate accounts. Each customer's needs are different and I get the opportunity to interact regularly and meet with them to understand their needs and what's important to them. It's the face-to-face interaction, and developing true partnerships that excites me about my role. I also manage a team of Relationship Managers and Relationship Officers where I have the opportunity to mentor, share experiences and help develop career aspirations.
What are some of the challenges that you help solve for clients?
We can help customers select vehicles that are fit-for-purpose, meet safety requirements and environmental credentials and, most of all, reduce their whole-of-life cost. By taking on the residual risk we give our clients certainty of their total cost. We actively monitor the fleet performance to help prevent unexpected financial surprises at the end of the lease. We can also assist our customers with a pooling booking system, driver education training, grey fleet management, telematics and more.
What do you see as the biggest opportunity for clients that you work with?
We're your one-stop shop for asset finance and fleet management. We appreciate every business is unique and provide a comprehensive range of services from fleet management, asset finance and commercial vehicle solutions to novated leasing through our sister company Maxxia to find the best way forward for each client.
What future trends do you think clients need to be aware of?
Future mobility and electric vehicles are a hot topic at the moment. The original equipment manufacturers (OEMs) are now working in this space and we will see a lot more electric vehicles entering the market over the next few years. Providing a safe vehicle will likely remain the number one priority for clients and we will see more software such as telematics and tracking devices being available from the OEMs.
What do you think makes Interleasing different?
Interleasing takes a hands-on approach; we are flexible and tailor our solutions to our customers. As each of our experienced team support a small number of clients, we have the time to get to know our customers and their business and provide a personalised customer experience.
What was your first job?
I worked in my cousin's pizza shop as a waitress.