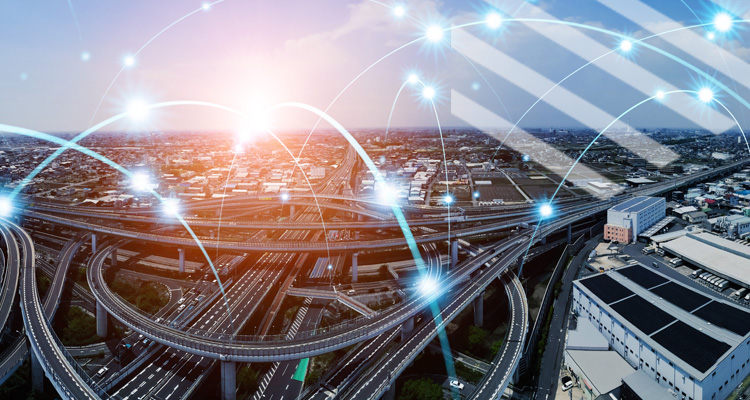 Making technology work for your fleet: Three tips from the experts
The pandemic has put fleet utilisation in the spotlight as we've seen pressure on vehicle availability and changes in use of vehicles. A move to sustainable vehicles also adds a new dimension to vehicle purchases and length of leases. As a result, fleet managers are investing an enormous amount of time and effort into understanding their fleet usage to set accurate lease terms and minimise over and under kilometre utilisation.
 
Top priorities for Australian fleet managers

Our recent research at Interleasing identified the key challenges that are at the top of the agenda for fleet managers – with fleet utilisation ranking in the top three.
Technology and data play a critical role in the future of fleet 
Technologies such as telematics and pool vehicle management software are widely recognised as enablers that can improve all elements of fleet management including utilisation, safety, cost management and sustainability. By using technology effectively, fleet managers can lean on data-driven decision making to tackle key challenges and make improvements, including:
Improved driver-behaviour and fuel usage metrics
Better understanding of fleet usage for more accurate lease terms
Reduced over and under kilometre utilisation
Effective fair wear and tear process management to avoid excessive costs
Superior scheduling to manage servicing and maintenance risks and control costs
Data and insights extracted from technology can also drive fleet policy improvements by identifying policy gaps and opportunities to better meet WHS requirements. Such data can also be shared with HR and other functions to enable organisation-wide collaboration.

Corporate fleets are split on telematics
Change often comes with challenges and we've found many organisations have had poor experiences with implementing telematics due to inadequate technology and insufficient use of the data.
While many corporate fleets are currently using or considering telematics systems, we can also see a growing cohort who have walked away from the technology. This tells us that the offering still isn't quite right, particularly when it comes to our smaller and mid-sized fleets. 
ACA Research Director Ben Selwyn agreed with this, saying "Fleets that have stopped using telematics typically told us that they either found it too difficult to use, or that it didn't deliver the value they were hoping. This is a tricky issue though, as despite systems being sold on the basis of more advanced functionalities like predictive analytics, many of these businesses don't have the internal capabilities to fully understand and leverage the insights they generate."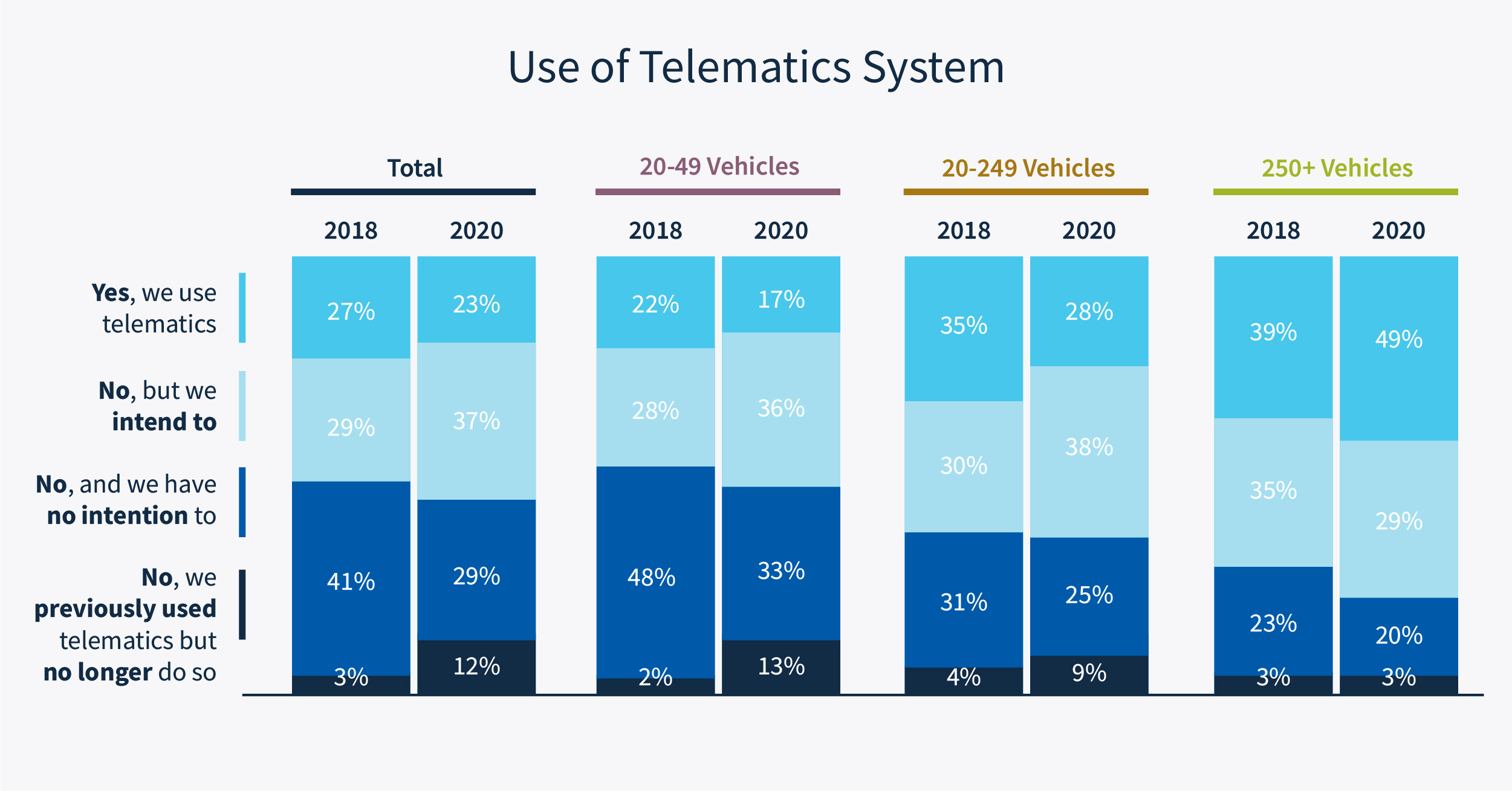 Source: ACA Research
So, what can you do to make sure your investment in technology is the right fit for your fleet?
Successfully implementing fleet management technology can be as simple as finding the right provider. So here are our top three tips for what to look for when choosing a fleet management organisation to help implement telematics and software solutions for your fleet.
A provider who is future-focused – fleet managers are often focused on day-to-day operations. Find a provider who can work with you to formalise the planning process and create roadmaps for the future of your fleet. A good provider should also keep you up to date with insights on the latest trends, enhancements, and innovations in fleet management.
A provider who can help you analyse and interpret data – interpreting data is crucial to reaping the benefits of technology such as telematics to help you navigate supply issues and understand your fleet utilisation metrics. A good fleet management provider should be able to help interpret the data into something meaningful and recommend appropriate changes to your fleet, including mitigating risks.
A provider to support getting employees on board – before rolling out any new technology, it's important to get buy in from drivers up-front. Your fleet management provider should work with you to identify any barriers and challenges that may come up and advise you on strategies to increase employer confidence. When it comes to data, transparency is everything. Drivers need to be educated on what data will be captured, how it will be used and what privacy frameworks are in place, especially given more drivers are using their personal vehicle for work purposes now.

We go the extra mile, so you get more from your fleet
At Interleasing, we believe in the benefits of data-driven decision making. Our team offer one-on-one support to your organisation in customising reports and analysing data from your fleet. It's part of our whole approach to working with you in a strategic partnership to help you make the best choices for more certain outcomes for your fleet, now and in the future.
As fleet managers – not administrators – we act as an extension of your team, analysing data on areas such as fuel, servicing and environmental impact to provide strategic fleet advice that helps keep everything on track and ensure there are no nasty surprises.
For more about how we can help your fleet perform at its best, get in touch today.