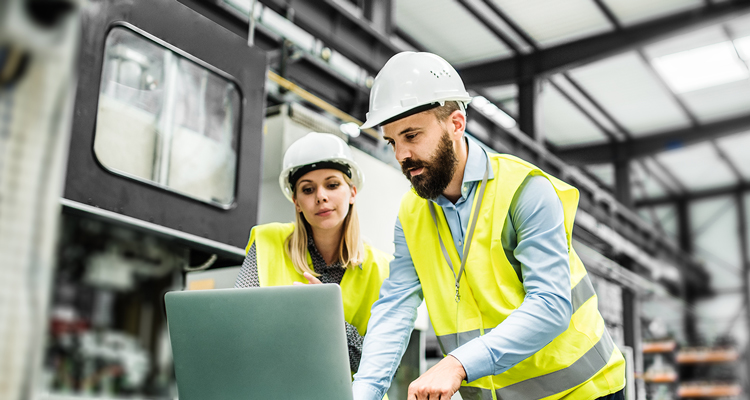 Six Steps in a Successful Vehicle Build
Pivotal to a successful build is working to a clear process or framework. At Interleasing we utilise our Inter-Build Process to deliver commercial vehicles and equipment that are fit-for-purpose, productive and cost-effective.
Here are six guiding principles that will help ensure your vehicles are delivered on time, to specification and without the need for further modifications.
Exploration
Pre-planning is a crucial part of the build process in that it gets all parties on the same page early on. Once the customer is happy with the build quote, a pre-production meeting may take place, which could involve the customer and/or end user as well as suppliers. It may also be necessary to inspect the vehicle's condition to gain a better understanding of what is required. "We often use experiences we'd had with other customer builds to help new customers," says Terry Koutsouras, Interleasing's Commercial Vehicles Manager.
Conceptualisation
The vehicle's specifications are conceptualised through sketching or AutoCAD drawings, a software application that provides a first-draft image of what the end vehicle will look like, and encompasses its dimensions, height, length, safety options, the level of weight it can carry and any specialised features. It's the perfect time to make any amendments —for example, you may have forgotten to put in a stairwell, or extra lights. Terry says Interleasing may make suggestions at this stage based on the vehicle's purpose and capacity.
Pre-Production
It's a good idea, prior to the build proceeding, for the customer to visit the body suppliers (or view via technological means such as Skype) so they can see the vehicle at the "skeleton" or pre-paint stage, with all the elements lined up or positioned. This is the stage that provides the last chance for modifications to be made.
Interim Inspection
Once the customer has given the all clear, the build process commences and the customer conducts periodic inspections.
Final Inspection and Audit
When the build is complete a final inspection of the vehicle is done to ensure the finished product is satisfactory, and that all the elements — such as lights and toolboxes — are operational.
Delivery
The vehicle is delivered to the customer at a time pre-determined with the customer. Terry says the delivery should be hassle-free for the customer. "We want them to simply turn the ignition on, and off they go. We don't want them to make further adjustments where possible — although sometimes it can't be helped, such as OHS rules changing at a company, or updated government legislation."
Terry says he likes to check in with the customer sometime after delivery. "I always like to do a follow-up call to ascertain what worked well and more importantly, what didn't work well on a particular job. We want to be learning all the time."
Putting care into the process, from start to finish, generally produces positive outcomes all around. "When we engage a customer, end user or department manager, and work in conjunction with them throughout the process, they'll feel proud of what they've achieved in order to give a big truck or bus to one of their employees — and nine times out of 10 they will look after the vehicle for you," Terry says.