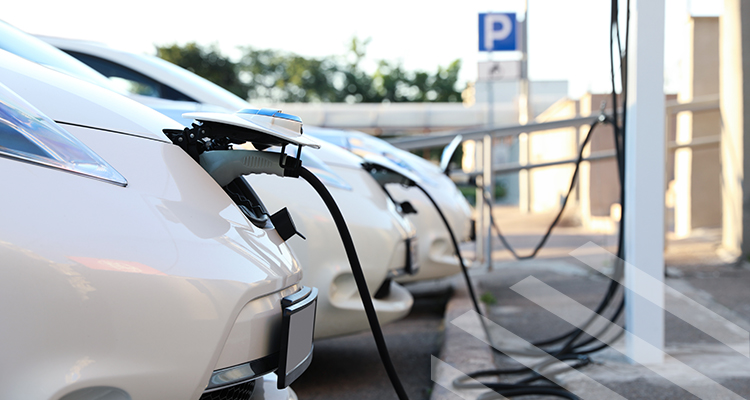 As the Federal Government continues work on a national strategy to boost EV sales and cut transport emissions, fleets are making moves to electrify their assets. Research shows that 71% of fleet managers expect EVs to be mainstream in their vehicle inventory by 2030.1 But this change can't happen overnight. The journey to a zero-emission fleet requires a strategic roadmap that includes assessing the current situation, pinpointing changes to make today and preparing for the road ahead.
1. Getting the right mix
The Electric Car Discount Bill is set to potentially save organisations thousands per year on fringe benefits tax (FBT). With driver-assigned vehicles benefitting, now is the time to assess business requirements and consider if electric vehicles should be introduced as an employer provided vehicle.
"The FBT discount has made buying EVs much more feasible for organisations with driver-allocated vehicles, it's a game changer from a cost perspective and an employee benefit perspective."

Anthony Perri, General Manager - Sales and Client Relations, Interleasing
2. Paying for power
With 80% of EV charging done at home according to research,2 it's important to determine how employees will be reimbursed for their power. Fleet managers should investigate solutions for centralised charging visibility and the pros and cons of refunds vs. allowances. RFID cards that provide enhanced transparency and easier payment for on-the-go charging could be good options, too.
3. Getting employees on board
A successful EV transition is about more than makes and models. Fleet managers need to have a change management plan for organisation-wide buy-in. Addressing concerns around range anxiety and charging is crucial, as is being able to show how the business will smoothly transition to EVs while enabling employees to continue doing their jobs and be reimbursed for any expenses.
4. Building a foundation for emissions reporting
More and more, carbon footprint is influencing purchasing decisions.3 So building a more sustainable fleet can have a very real impact on your bottom line. As organisations shift to EVs, an important first step is to figure out how to measure the fleet's current carbon footprint to find where and how to reduce emissions.
5. Supply is coming for growing demand
A perceived lack of options has prevented some fleet managers from incorporating EVs. But Interleasing's General Manager of EV Infrastructure Nick Demetrios says increased EV supply will change that. "Consistent development, like we see in mobile phones and computers, is going to make it easier to find fit-for-purpose vehicles," he says. "As more manufacturers start making better EVs, organisations should realise there are options out there that work for them."
This deep insight into the EV sector helped transform the University of Tasmania's fleet into a more sustainable one. By travelling to meet various stakeholders and discuss goals and capability, Nick and the university collaborated on a plan – and got the wheels rolling.
"Interleasing did all the legwork. Their EV knowledge is invaluable. They know what's going on in Australia and overseas – where there's changes in the market and what might be coming. Their perspective on our strategy and specialist expertise and input into how we can achieve it has been really invaluable."

Kellie Peart, Senior Manager – Infrastructure Services and Development at University of Tasmania
There's no one-size-fits-all strategy for the transition to EVs. But having the right partner who can provide specialist expertise, practical support and a forward-thinking approach can make all the difference. Interleasing's guide 'A roadmap for the transition to EVs' explores a 3-step framework to help your organisation approach the shift to a more sustainable fleet strategically and holistically. See what EV transition will look like and mean for your organisation, your people and the planet. 
Ready for the next phase of your EV transition?
Download Interleasing's roadmap for Australian fleet managers.
1. AfMA, Australian Corporate Fleet Insights Report, June 2022