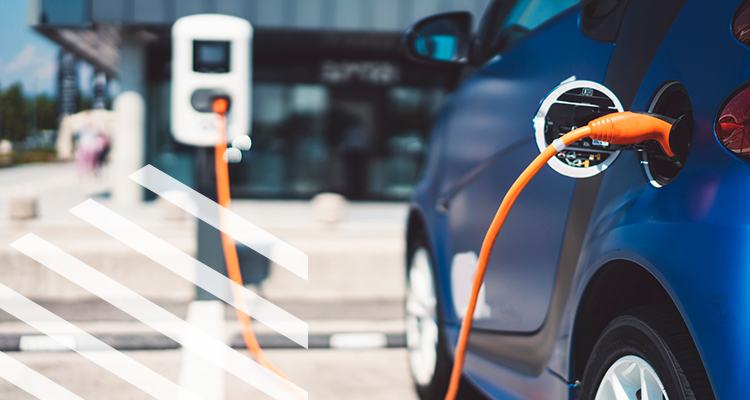 It's been a transformational year in the electric vehicle (EV) space – most notably with the introduction to Parliament of the Electric Vehicle Discount Bill which, once passed, will benefit fleets as well as drivers of zero and low-emission vehicles.
As a result, there's been a flurry of EV-related activity here at Interleasing and our parent company McMillan Shakespeare (MMS), whose fleet we've been charged with electrifying as part of the MMS Group's broader sustainability goals.
As at September 2022, 18% of the vehicles in our fleet are EVs. At the same time last year there was zero – that's a jump of almost 20% in 12 months.
Plans are in place to continue growing the number of EVs – a spread of mainstream models including Tesla Model 3, Hyundai KONA, Kia Niro, Nissan Leaf, Hyundai Ioniq and MG ZS – to a target of 30% by 30 June 2023.
"The world of EVs evolved quickly during the midst of the pandemic – we had a lot of curious clients asking questions, as well as our people internally deliberating on how the EV evolution will shape the future mobility needs of our clients," Anthony Perri, General Manager – Sales and Customer Relations, says.
Foreshadowing this growth, we have established EV planning teams and recruited EV-specific roles that include a new General Manager of EV Infrastructure in Nick Demetrios, who also heads up our Just Honk Used Cars division. As part of the electrification journey, Just Honk have installed chargers at their Laverton North site that are available to MMS drivers and the public alike.
Nick says the team are working on a range of products geared towards making EV drivers' lives easier.
"Our product development team, in collaboration with leading manufacturers of EV chargers and software developers, have been working to create a solution that will remove the angst of installing charging infrastructure in employees' homes, and the associated costs."
This solution will connect Interleasing's fleet management system to a driver's home switchboard through timed and dynamic load management, to manage reimbursements for electricity used at home while charging. Nick says it's all about alleviating 'range anxiety' and giving people confidence in the charging process – which can be complemented by fast chargers at key destinations in metro and regional areas.
"Our research has told us that 80% of the charging for EVs will be done at home," he says. "With the recent increase in new EV sales, the current public charging network is getting busier which is causing reliability issues."
Sustainability initiatives have been a focus at Interleasing and MMS for several years now. As an experienced fleet management provider, we are committed to being a responsible business, and one that is conscious of our role in helping to ensure the future sustainability of our planet.
It's why in 2015 we partnered with Australia's first carbon offset provider, Greenfleet. Through our partnership, Greenfleet has planted thousands of native trees that over their lifetimes will help to sequester carbon emitted by our clients' vehicles.
Earlier this year we released a discussion guide – A Roadmap for Australian Fleet Manager to Transition to EVs – designed to assist organisations in determining how their fleet can successfully evolve to a greener future.
Australian Red Cross Strategic and Accommodation Manager Paul Sor says Interleasing are helping his organisation take their first steps towards a truly carbon neutral Australian Red Cross fleet. "By transitioning to EVs, and once our energy is derived from renewable resources such as solar panels, our vehicles will be truly carbon neutral 'at the tail pipe'," he says. "Over time this will make a meaningful contribution to the lowering of greenhouse gases."
Adam Morrison, Managing Director – Asset Management Services, says Red Cross' approach follows Interleasing's 3-step framework that helps organisations transition to EVs in a "strategic and holistic way".
"For most fleets, the transition to EVs will be a marathon and not a sprint. The important part is taking that first step. A feasible transition might be taking some smaller steps first as a 'test and learn' to get one step closer to a full EV rollout."
Our framework starts by assessing a client's current carbon footprint, driver behaviour and variables of employee adoption.
Secondly, we explore vehicle options available based on a client's budget and the current market environment – including vehicle availability, affordability and charging infrastructure requirements.
Finally, it's about being ready for what's next, and ensuring clients not only have the best possible outcome for today, but that they're also set up for the future.
Adam adds: "with so many factors such as government policy and regulation, global supply chains and other considerations outside an organisation's control, a clear vision of what success looks like gives you the ability to respond to a rapidly changing market."
With demand rising, infrastructure evolving and continued incentives as the national and state governments eye off net zero emissions by 2050 (2030 in Tasmania), Interleasing and MMS will continue accelerating our EV business activity. Next in the works is an 'Electric Vehicle Drive Day' – where Interleasing clients can touch, feel, drive and experience EVs for themselves.
"Our mantra 'the experts you can rely on' needs to extend to the world of EVs, and for us to be at the forefront of what's going on in the industry is key so we can provide clients with the best possible solutions in the marketplace," Anthony says. "There's a long way to go, but Interleasing is certainly well positioned to deliver to the evolving needs of our clients.
For more information about Interleasing's 3-step EV transition framework, download our guide here: A Roadmap For Australian Fleet Managers To Transition To EVs.