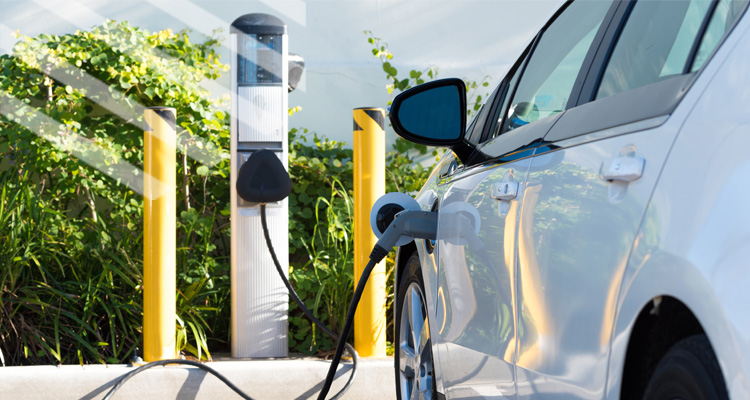 Do you know how green your fleet is?
The journey towards greater electric vehicle (EV) adoption is continuing at an increasingly rapid pace and more organisations are starting on their journey towards the use of low and zero emission vehicles than ever before. For most fleets, the transition to EVs will be a marathon not a sprint. A good place to begin is to understand your current carbon footprint.
Progress is only visible if it's measured
Understanding your starting point is key to making informed decisions about how and when you can reduce, offset and remove emissions in the transition to EVs. 
The government Green Vehicle Guide (GVG) is a great resource for assessing light vehicles within your fleet. The GVG provides information about the environmental performance of new light vehicles (up to 3.5 tonnes gross vehicle mass) sold in Australia.
Information provided for each vehicle will help you understand the level of emissions of different vehicles and consequently their impact on the environment. The information includes:
Tailpipe CO2 emissions
Fuel Lifecycle emissions
Energy consumption and electric range
Air Pollution Standard
Annual tailpipe CO2 emissions
Assessing where you are now
Interleasing provides CO2 data for clients, to help determine how their current carbon footprint stacks up against the government's ratings. It was one of the tools we used when working with Australian Red Cross to trial a selection of EVs within their national fleet.
Australian Red Cross Strategic and Accommodation Manager Paul Sor says that the decision to 'go green' with the EV fleet trial was a simple one and another step towards a truly carbon neutral Australian Red Cross fleet.
"Red Cross knows that many of our clients are affected by natural disasters, displacement and poverty, and climate change is a contributor to all these things. By transitioning to electric vehicles, and once our energy is derived from renewable resources such as solar panels, our vehicles will be truly carbon neutral 'at the tail pipe'. Over time this will make a meaningful contribution to the lowering of greenhouse gases."
At Interleasing we use a 3-step framework for EV transition planning. We start by assessing where the organisation is now, their current carbon footprint, driver behaviour and the variables of employee adoption. Then, we look at the vehicle options available based on the organisation's budget and the current market environment, including vehicle availability, affordability, and charging infrastructure requirements.
If you are considering how EVs could work for your organisation, our discussion guide – A roadmap for the transition to EVs – is a great starting point in formulating your strategy and determining how your fleet can successfully evolve to a greener future. Download the EV discussion guide here.
Greenfleet and Interleasing partnership
At Interleasing, we're conscious of our role in helping to ensure the future sustainability of the planet. It's why we partner with Greenfleet, Australia's first carbon offset provider and an organisation with an intimate knowledge of our country's unique geographic and environmental challenges. Through our partnership – which extends to our parent company, the McMillan Shakespeare Group – Greenfleet has planted thousands of native trees that over their lifetimes will help to sequester the carbon emitted by our clients' vehicles.