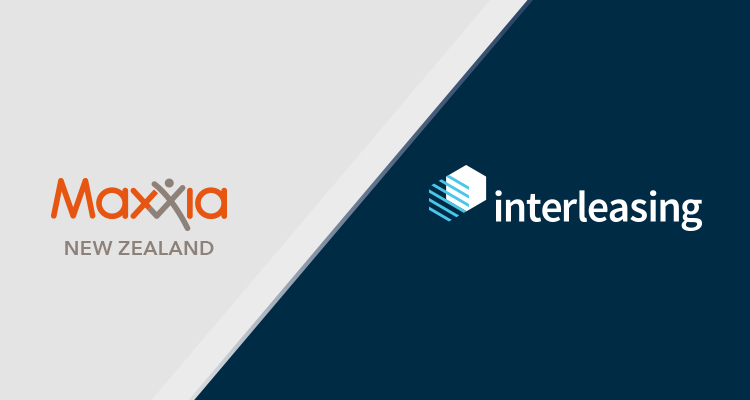 Maxxia New Zealand rebrands to Interleasing
In 2009, our parent company McMillan Shakespeare Limited (MMS) embarked on its first ever overseas venture – commencing a fleet management business in New Zealand under the name of our Australian employee benefits brand, Maxxia.
Our Maxxia fleet business has since grown to become one of New Zealand's most trusted asset management providers. 

Fleet management growth
At the same time, we strengthened our standing as a trusted partner to hundreds of clients across Australia, culminating in recent years with the rollout of a suite of enhanced digital tools to make both fleet managers and drivers' lives easier – Fleetview, Driver Manager, Driver Training, Pool Book, Accident Tracker and the Interleasing Driver Assist app.

Rebrand
With the goal of aligning the Group's fleet management services in Australia and New Zealand under one brand, the Maxxia fleet business has been rebranded to Interleasing (New Zealand) Limited (trading as Interleasing) – a move that went to market as of July 2022.
Ultimately, the change will enable us to deliver additional value and digital capabilities to our valued clients in New Zealand. 
Adam Morrison, Managing Director – Asset Management Services at MMS, says the rebrand will help deliver better outcomes for our New Zealand clients.
"This is another great milestone in Interleasing's strategy to simplify the brands across Australia and New Zealand. Interleasing's operations within New Zealand have grown exceptionally over the past few years and this change allows our Australian customers with New Zealand operations to experience the same great brand and services across the Tasman as well."
With the support of our dedicated New Zealand team, we look forward to continuing to provide fleet management expertise to all our Trans-Tasman clients.
To learn more about the fleet experts you can rely on in New Zealand visit www.interleasing.co.nz.