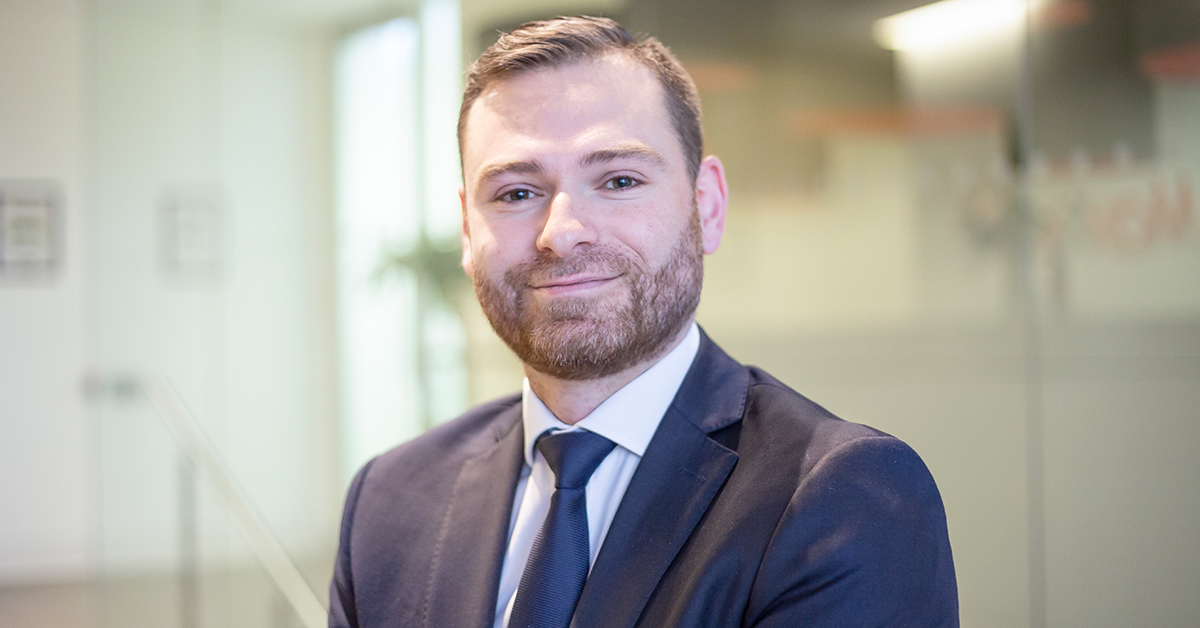 Meet The Experts: Anthony Perri, General Manager - Sales & Customer Relations
In our Meet the Experts series, we will introduce you to key members of the Interleasing team and shine a spotlight on their expertise.
In this instalment, we talk to Anthony Perri, General Manager of Sales and Customer Relations. Growing up, Anthony always wanted to be an architect. But after eschewing a Bachelor of Civil Engineering for one in Business Marketing, he landed in the world of fleet management. Almost twenty years later and he's still here. Having joined McMillan Shakespeare (Interleasing's parent company) in 2012, he's held various roles across the business and today oversee's Interleasing's national Sales and Customer Relations function.
What excites you most about your role?
Although it's quite an established and mature industry, it's about the next chapter, and the next chapter is the evolution of mobility solutions and alternative fuels in Australia, which is gaining a lot of momentum. The look, the feel, the flavour of conversations we have with clients in the next couple of years will slowly but surely evolve.
In terms of servicing our clients, it's about reaching a point where they're comfortable relying on our expertise and experience, so we're entrenched in their business. We're the eyes and ears for our clients; their trusted advisors. We provide them with a fit-for-purpose strategic framework that will underpin the delivery of their strategic fleet objectives.
What do you see as the biggest opportunity for the clients you work with?
There's a real opportunity for clients to take note on risk and compliance in terms of their fleet; it's becoming more prevalent in the market where there's been enhanced awareness on great fleet management and driver-profiling from a risk perspective.
What future trends do you think clients need to be aware of?
Obviously, the evolution of mobility solutions — or autonomous vehicles that drive themselves. With that comes infrastructure: cars that communicate with each other and cars that need to be able to communicate with traffic lights and things like that to make sure traffic flows harmoniously.
Also, alternative fuels — what will this look like in terms of electric vehicles and combining with mobility solutions, how will this play out here in Australia?
In your opinion, what makes Interleasing different?
The two key things are our experience and our stability. Most of our team have been with the business for many years so it's a very stable and engaged team — and that level of engagement and satisfaction comes through in the services we provide and the interactions we have with our clients.
We also always like to think outside the box, with the client being at the centre of all decisions we make. Other companies I've been associated with, they might get given a brief from a client and say 'no we can't do that'. At Interleasing we'll entertain all sorts of briefs; we're nimble enough to be able to adapt to provide bespoke solutions.
Where do you see Interleasing in 10 years?
It's important that our DNA and approach to client relationships never changes, despite technological evolutions. We can't forget it's the human aspect and relationship advisory status that has become our point of difference now — and it can continue to be our point of difference, particularly when human contact becomes less relevant as technology advances in many industries.
What was your first job?
Working part-time in the meat department of a supermarket at the age of 17. Back then they allowed us to use a bandsaw, without any proper training! I also operated a forklift — without a licence. Hence I thought, "I'm definitely in the wrong field, I better get into fleet!".