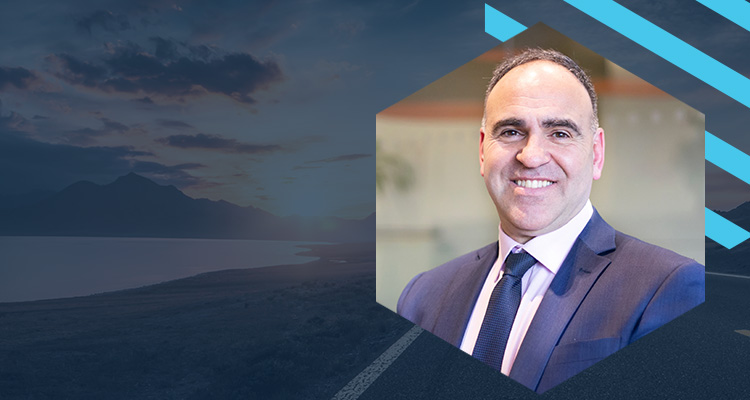 In our Meet the Experts series, we introduce you to key members of the Interleasing team and shine a spotlight on their expertise.
In this instalment we sit down with Terry Koutsouras, our commercial vehicles team manager.
A diesel mechanic by trade who previously worked in senior maintenance and operational roles at Lease Plan, ORIX Australia and Tieman Industries, Terry joined Interleasing in 2011 to grow our commercial vehicles capability.
Could you give us some background on your time at Interleasing?
Having established relationships with manufactures, tyre suppliers, commercial dealers and body manufacturers, I set about building a commercial vehicles team after starting at Interleasing. I completed my Project Management Certificate IV, embedded commercial processes and worked closely with IT to build a quote and billing system. I also established our Inter-Build process, a six-stage structure that guides how we work with clients across Australia to build their assets on time, to specification and without the need for further modifications.
What do you do in your role and what excites you about it?
I manage the commercial vehicles department where our team works on sourcing and modifying vehicles, as well as building custom vehicles and equipment from scratch.
I partner with clients to provide commercial solutions by making recommendations on fit-for-purpose vehicles, bringing the design to life through AutoCAD drawings, ensuring specifications are right in pre-production meetings, conducting inspections during the build process and activating contracts.
Finding the right solution for our customers is satisfying for me. I enjoy the building process: from understanding needs and design conceptualisation, to building the commercial asset and handing over the fit-for-purpose vehicle at delivery. It is pleasing to know that I have built a vehicle which enables the operator to complete their task effectively.
What are some of the challenges that you help solve for clients?
Delivering a vehicle on time, especially when the scope of the build changes. This is a challenge my department continuously has when building a commercial vehicle from scratch. Building a truck out of a box is not possible; we follow the guiding principle of 'fit-for-purpose' design – which means we work closely with our clients to get a thorough understanding upfront of the required build, expected use and timeframe to get it done.
What future trends do you think clients need to be aware of?
Commercial clients generally follow the same approach as previous builds – because that worked – but it's important to be open to new ideas, new and improved commercial build techniques and new technology on the market that may be specific for certain use.
In your opinion, what makes Interleasing different?
When it comes to commercial vehicles, we have a team that can successfully execute any custom build from scratch. Our in-depth technical and product knowledge as well as our many years of experience allows us to deliver high-quality vehicles built to specification across Australia.
What was your first job?
From a young age I was passionate about creating, painting and designing architectural drawings, as well as a fascination with hotted up vehicles and V8 engines. This led me to complete my diesel mechanic apprenticeship in trucks/equipment/cars. I spent time as a senior diesel technical mechanic running various large workshops, achieving technical school awards three years in a row.
What's your proudest achievement while at Interleasing? 
Of all the builds the team have completed, I'm very proud of the work we've produced for one of our valued clients, Metro Trains, that helps them service the community. The commercial team have successfully built complicated and challenging heavy commercial vehicles that play a significant part in maintaining the Melbourne metro railway network. These vehicles have been designed to withstand various conditions, are quick and easy to use on and off rail, and meet safety requirements, allowing Metro Trains to complete maintenance as required.