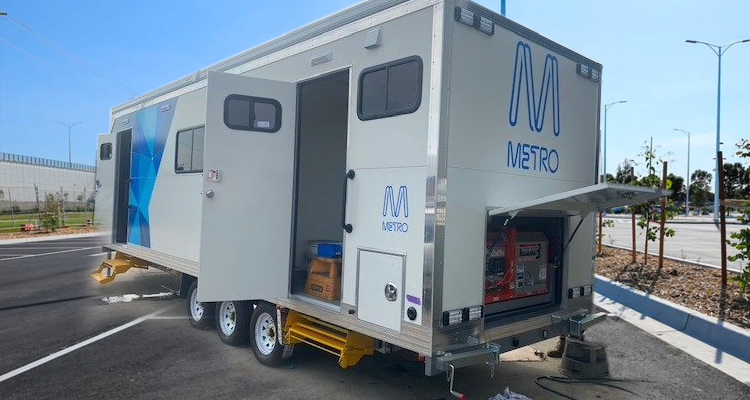 A project six months in the making but delivering far longer-term value, Interleasing's commercial team have built and delivered an onsite caravan and mobile office for Metro Trains.
The new caravan was driven by a need to ensure that workers at Melbourne's vital rail service could access their database and allow continued service to the railway network. The office fit out was designed to ensure that Metro staff could work remotely without any issues.
Self-sufficient, the caravan contains a fridge, sink with hot water, a microwave as well as workstations with an electronic white board for general meetings on site.
The caravan also caters to staff with two toilets and a generator to keep the power on when required.
Shepherd Mombeshora, Fleet Manager at Metro Trains says managing the project with a seasoned FMO like Interleasing was an incredibly rewarding experience. 
"It has been an absolute delight to successfully accomplish such an outstanding project alongside the Interleasing commercial team, and I extend my heartfelt gratitude to Terry [Manager, Commercial Vehicles] for diligently overseeing the project from its inception until its timely completion. This procurement and delivery have not only enhanced the work environment for the team but have also resulted in substantial savings for the infrastructure team."

Shepherd Mombeshora, Fleet Manager, Metro Trains
Delivery of a second caravan is imminent, and Shepherd adds he's confident that the quality of work will match that of the first.