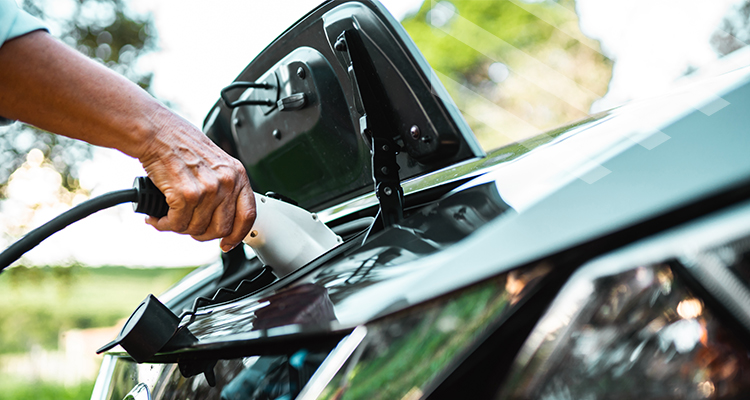 With the federal government releasing Australia's first National Electric Vehicle Strategy in April and more impressive electric cars driving sales higher than ever, it's a great time to accelerate your knowledge about the electric vehicles (EVs) that could be fit-for-purpose for your fleet.
While EVs represented just 3.8% of all new vehicle sales in 20221, sales of zero-emission vehicles are on the move in 2023, with EV sales overtaking petrol cars in the medium sized vehicle category for the first time.2 In Q1 2023, battery electric vehicles accounted for 58.3% of medium sized vehicle sales.
EV sales also overtook sales of petrol hybrids for the first time across all vehicle type categories.3
3 impressive new entrants in the Aussie EV market
As an organisation that's committed to the decarbonisation of our own fleet, our team have tried and tested a large range of EVs since they first arrived in Australia. Working in the fleet industry for over 20 years, Interleasing General Manager – Sales & Client Relations, Anthony Perri has seen a significant improvement in the offering, performance and availability of EVs over the years. Here are three new EVs set to hit the Australian market this year that Anthony suggests fleet users should consider:
MG4 Electric
The MG4 Electric will be Australia's second most affordable EV, in a very neat little package. With a range of up to 435km, and a competitive price point of below $50,000 (before on road costs), it's in the small car category which makes it great for those who want a comfortable ride but don't need to carry around a lot of stuff.4    
"It's a striking looking vehicle with a good range. And at that competitive price point, I think it's going to be a really attractive proposition for fleets because organisations can get the extra advantage of the FBT exemption for driver allocated vehicles."

Anthony Perri, General Manger – Sales & Client Relations, Interleasing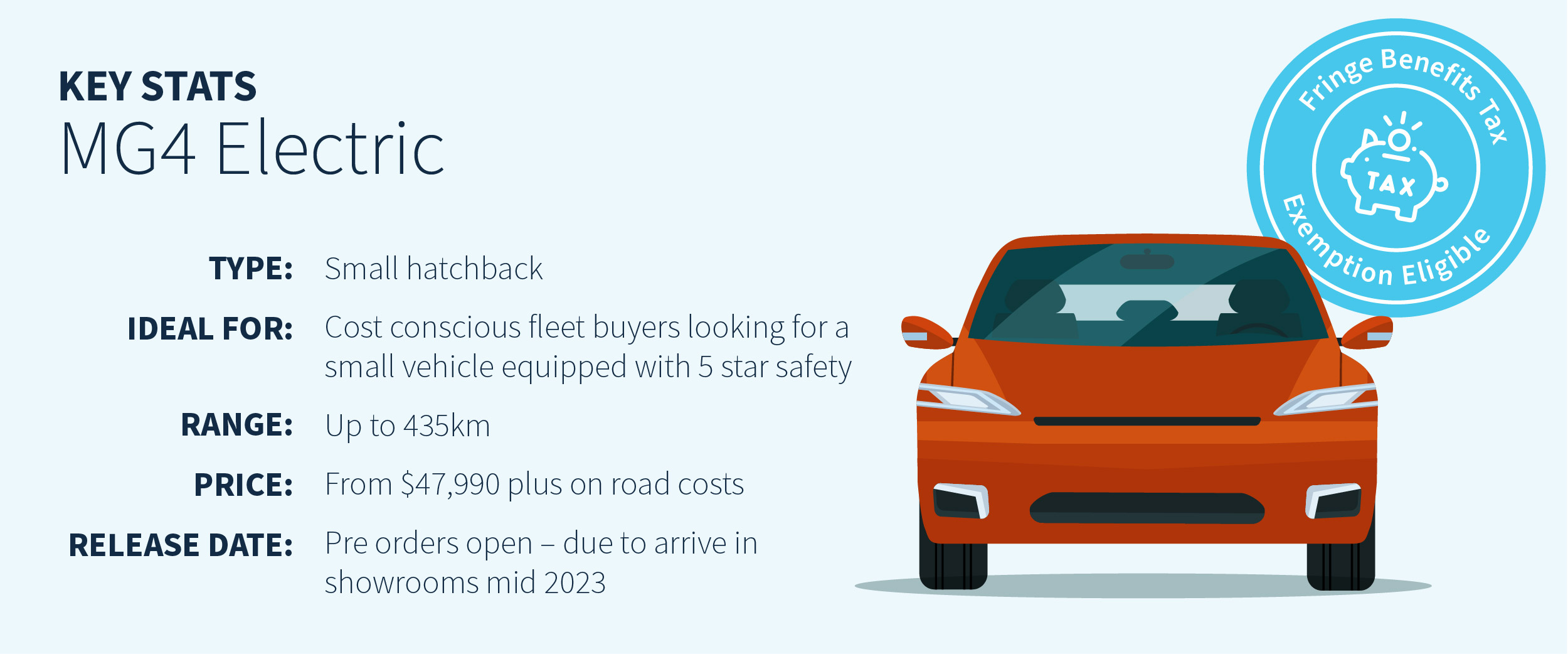 Hyundai IONIQ 6
The Hyundai IONIQ 6 is a stylish sedan that sports a lot of great features, but two stand out to us as category game changers – range and charging speed. Spruiking a 77.4kWh battery, it has a range of 614km and its ultra-rapid charging capabilities can take it from 10% - 80% in only 18 minutes when connected to an 800V ultra-rapid charger.5
"What's interesting about this one is it's a direct competitor to challenge the Tesla Model 3, which has dominated EV sales in Australia for years. It seems like Hyundai has acknowledged there's an opportunity to release an electric sedan in the Australian market – but the real game changer for this car is the bigger battery, the 600km range is really impressive."

Anthony Perri, General Manager – Sales & Client Relations, Interleasing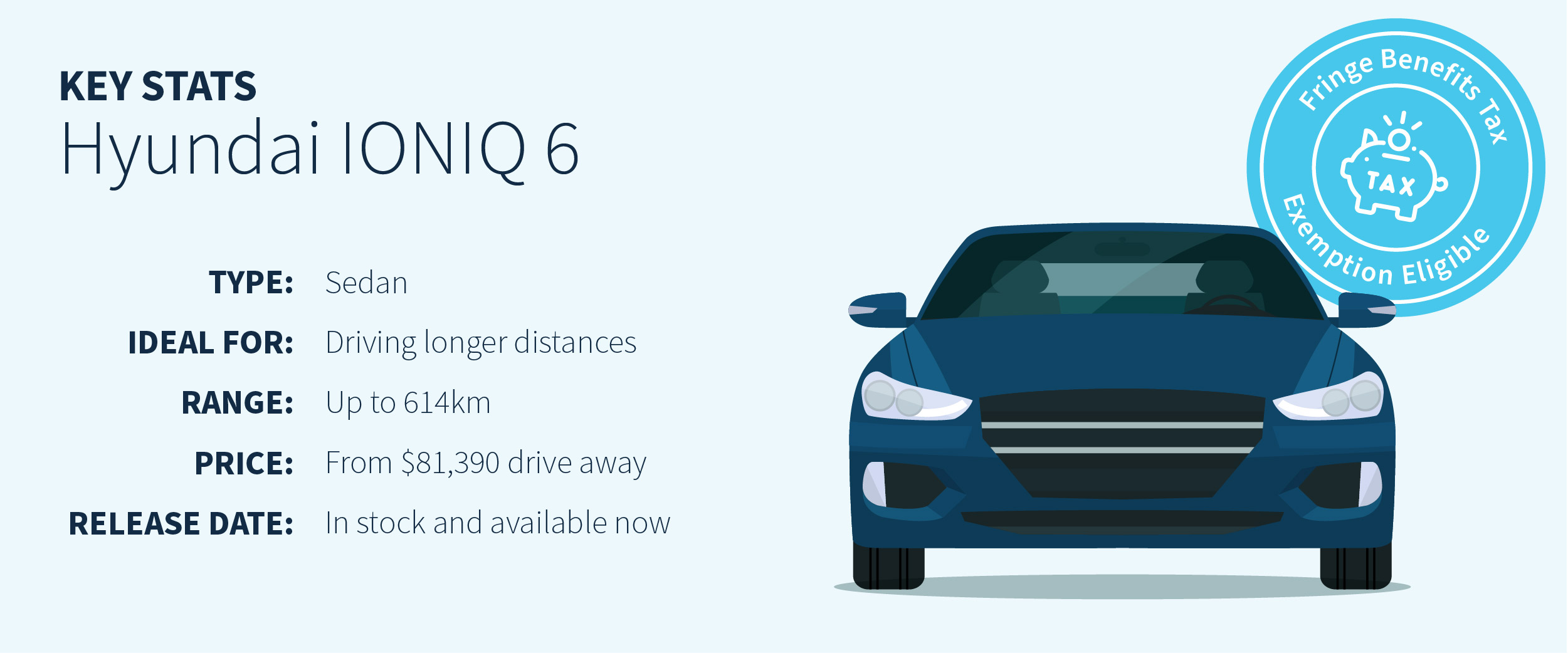 LDV MIFA 9
The LDV MIFA 9 is a seven-seater luxury people mover, and the first LDV model to be built on a dedicated electric platform. With a Lithium-ion 90kWh battery, it offers up to 440kms on a single charge (entry level Mode model) and you can recharge from 30% to 80% in approximately 36 minutes with a Direct Current (DC) charger. This van would suit transport related services, like airport shuttles and other people moving businesses and being in the luxury category, has comfort, safety and style features all built in.6
"This vehicle could be a great eco-conscious option for the disability services sector that are delivering important services to people who need them most."  

Anthony Perri, General Manager – Sales & Client Relations, Interleasing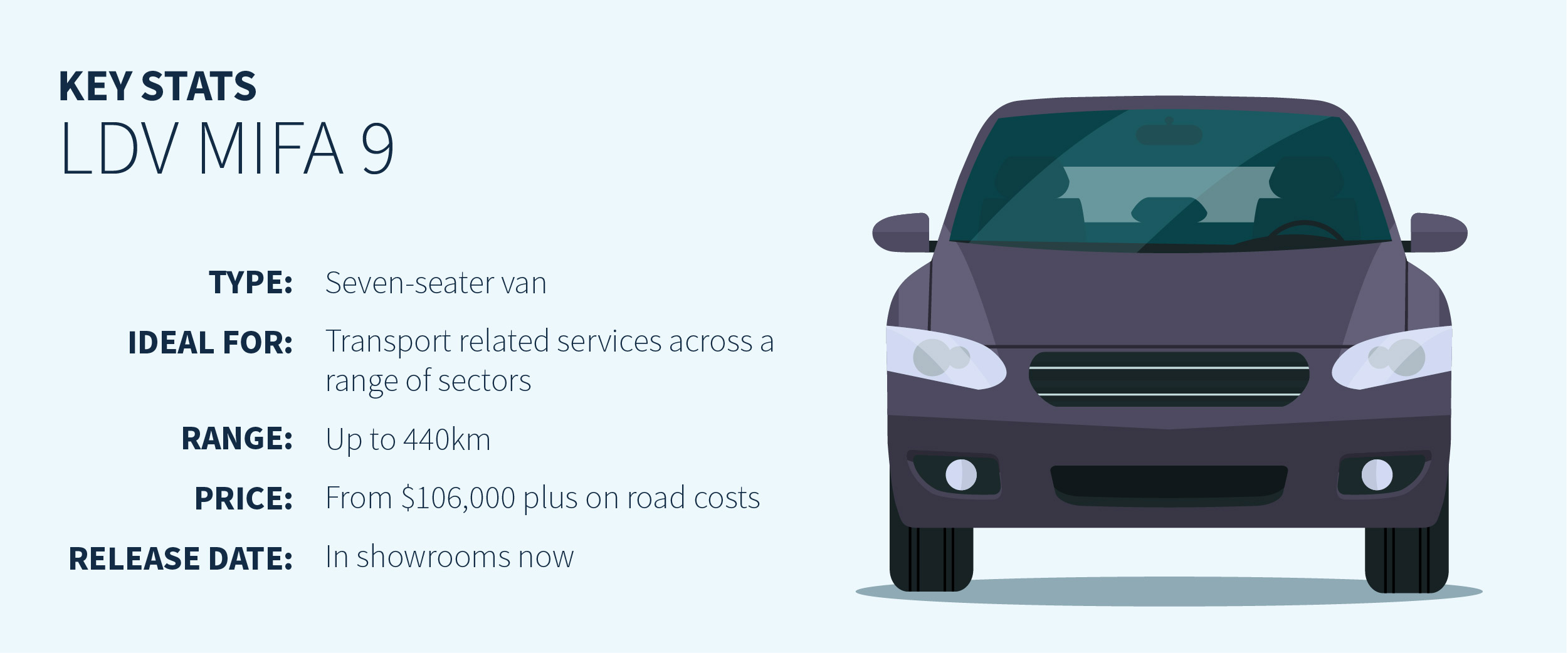 If you're interested in adding EVs to your fleet, or want to talk about your decarbonisation strategy, we have specialists who are ready to help. Get in touch today.