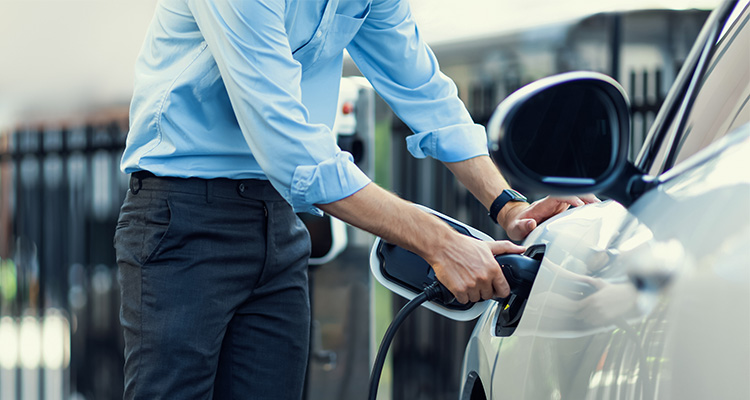 Transitioning to electric vehicles (EVs) is one of the most extensive change management exercises fleet managers will have to navigate. As government initiatives support Australia on its journey toward net zero emissions for the road transport sector, more organisations sustainability and emission reduction targets are linked to fleets. So while EVs are becoming more cost effective and accessible, one of the most crucial steps in any organisation's EV transition journey is getting employees on board.
Here's five tips to help bring your employees successfully along the EV journey.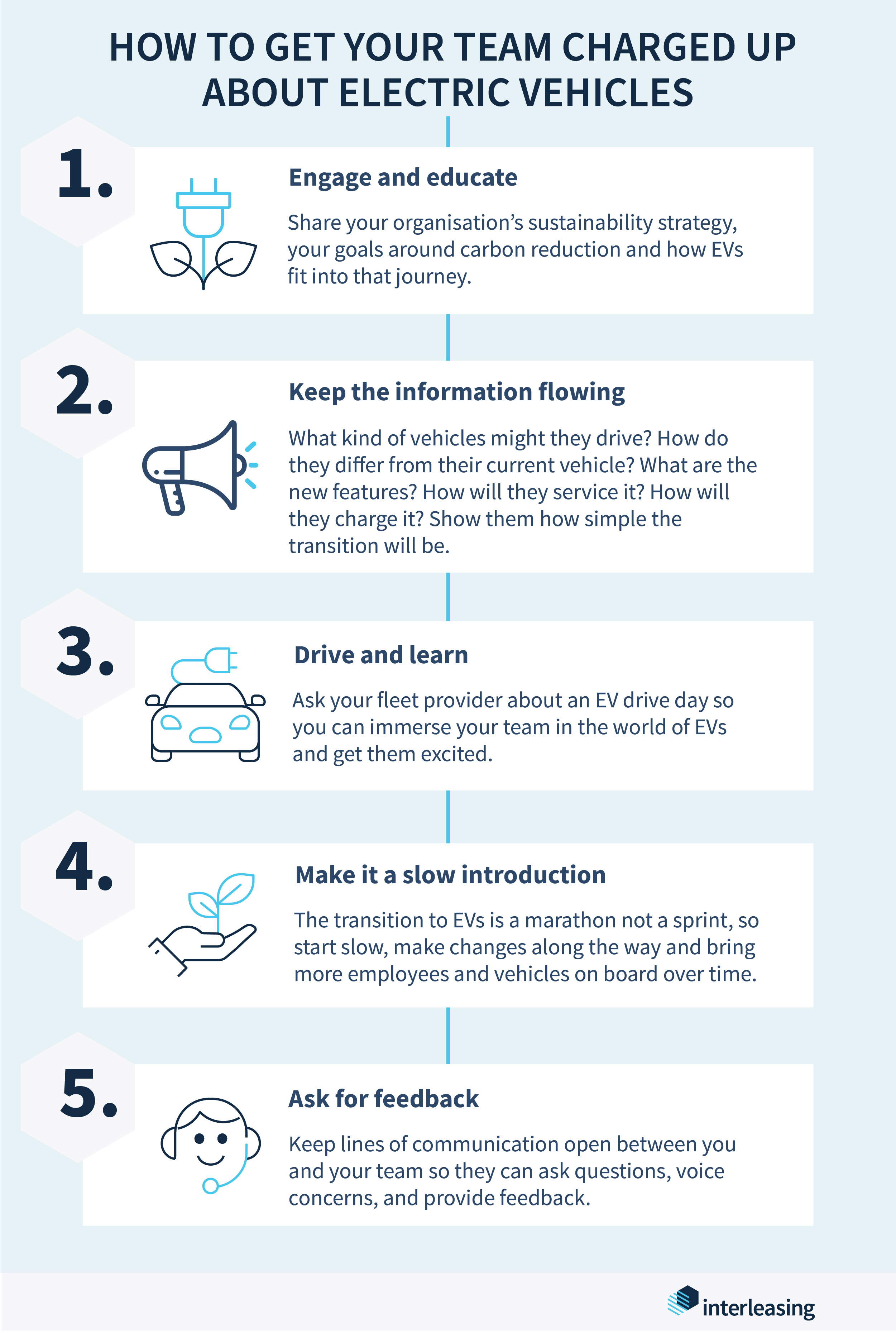 1. Engage and educate
To achieve employee buy in for EV transition, informing them of your plans as early as practically possible is essential. Share your organisation's sustainability strategy, your goals around carbon reduction and how EVs fit into that journey. If they understand why the organisation is moving in that direction and their role in the shift, it will make more sense to them and give them time to learn more.
"Education plays a critical role in getting employees engaged and understanding the why. They will be asking themselves why are we transitioning to EVs? What are the benefits for our organisation? And as a fleet manager you need to ask yourself, do they know how it fits in with the company's broader decarbonisation strategy?"

Anthony Perri, General Manager – Sales & Client Relations, Interleasing
2. Keep the information flowing
Once you've introduced the concept of EVs to your organisation, it's time to start educating employees on what the transition might mean or look like for them. What kind of vehicles might they drive? How do they differ from their current vehicle? What are the new features? How will they service it? How will they charge it? Educate them about charging infrastructure and give them specific examples of where they will be able to access it.
Conducting an employee survey will help you understand your team's current perception of EVs and what the perceived barriers are.
3. Drive and learn
Ask your fleet provider about an EV drive day so you can immerse your employees in the world of EVs and get them excited. Because most people are still driving ICE vehicles, they may not have had the opportunity to sit in, let alone drive, an electric car. For many, the difference has to be seen to be believed.
"There's a lot of people that initially have a lot of trepidation and anxiety around EVs because they're just not informed around how they work. But in our experience with our own team, the turnaround can be almost spectacular once they've been in an EV. Some don't even consider going back."

Anthony Perri, General Manager – Sales & Client Relations, Interleasing
4. Make it a slow introduction
The transition to EVs is a marathon not a sprint. Start with a small amount of employees and vehicles, so you can test the waters, so to speak. You may want to start with employees who have put their hand up to try an EV or someone that has access to an EV charger in their apartment building. At lnterleasing, our EV journey started with a range of vehicle brands to determine what mix was right for our team. "So we basically went and bought, as I'll call it, a box of chocolates – a bunch of different EVs our internal stakeholders could experience as a part of their operational duties," Perri says.
5. Ask for feedback
Keep lines of communication open between you and your team so they can ask questions, voice concerns and provide feedback. Make them understand that they are crucial to the transition and their support is going to have a long-term impact.
If you need help mapping out your own transition to EVs, we're here to help. Download our EV Guide, or get in touch to talk about vehicles suitable for your fleet or help with developing your EV infrastructure.