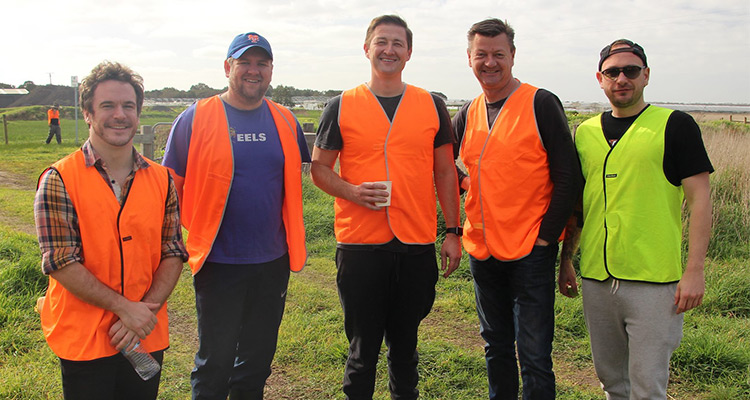 The Interleasing-Greenfleet Partnership: One Day, 1,000 Trees
In June 2019, several Interleasing employees joined around 30 volunteers from various businesses across Victoria in Lake Connewarre for a day of tree planting with Greenfleet.
In what was an impactful day, more than 1,000 trees were planted, from which many tons of CO 2 will be released to the atmosphere once they reach maturity.
Greenfleet partner with many companies in Australia and New Zealand to help minimise their environmental footprints through the restoration of native forests. As a trusted fleet manager working with Greenfleet, Interleasing is able to calculate their vehicles' tailpipe emissions and collect the funds required to plant trees to offset these emissions.
"Interleasing is very mindful of the carbon emissions of our customer's company cars and what opportunities can be promoted to offset these where possible; this is why we have partnered with Greenfleet," says Matthias Kehle, General Manager – Sales and Customer Relations at Interleasing.
"Greenfleet is a not-for-profit and truly Australian organisation who understands our unique geographic and environment challenges. With the help of MMS, they have planted thousands of native trees that over the lifetime of the plants will sequester many tonnes of carbon."
Lake Connewarre is the area currently in the process of being re-vegetated in partnership with Parks Victoria. In total, 3,000 native trees will be planted in the reserve to increase the area is biodiversity, build habitat for native wildlife and absorb carbon from the atmosphere.
"These plantations create habits for native and endangered wildlife and ensure a greener future for the next generation. We are very pleased to offer this assistance to our customers, Greenfleet and our community," says Matthias.
Keen to know more?
To discuss how we can help you set up a carbon offset program for your fleet please contact us.