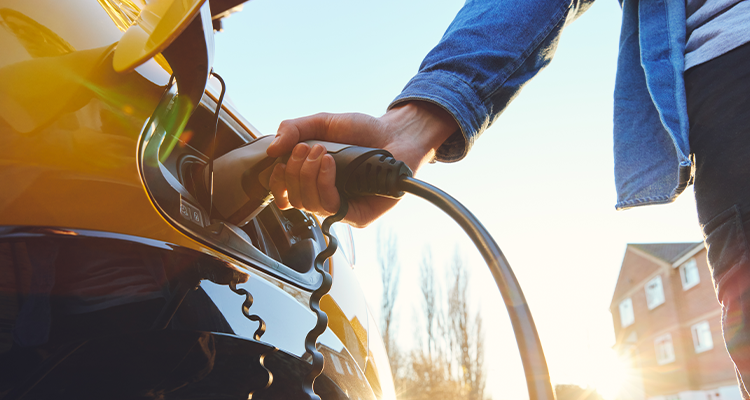 As more organisations increase their focus on environment, social and governance (ESG), electric vehicles (EVs) are becoming an attractive option. And the advantages of transitioning to a more sustainable fleet go beyond environmental benefits.
An electric fleet may help you lower operating and maintenance costs, influence brand reputation and driver satisfaction and lower your carbon emissions. In today's highly competitive and ever-changing world, EVs can significantly improve your bottom-line in the long term.
Even though vehicle choice, reliability and affordability are improving in Australia, the transition to electrifying your fleet is still complex. The good news is you don't have to do it alone. That's why we're excited to offer an end-to-end sustainable fleet solution that will help you make the switch seamlessly. From understanding your requirements to putting a plan into action and managing your fleet – we can help every step of the way. Here's how.
1. Developing a clear roadmap for a successful EV transition
When you're going somewhere you've never been before, an experienced guide with a reliable map will help you get there quicker. That's what you get with Interleasing. We start by assessing your fleet's current carbon footprint and understanding your vehicle mix and driver behaviour. Then we work with you to come up with practical strategies and a step-by-step roadmap to make your transition seamless.
2. Putting your plan into action with confidence
Whether you have a transition plan in place or are developing one, we can help you put it into practice. This includes:
Getting your drivers on board through education and engagement
Establishing your charging capability, sourcing hardware and managing installation in various locations – from the office and customer sites to homes
Managing driver charging costs easily no matter where they power up – at home, public car parks or dedicated charging stations
Offering flexible finance options to suit your budget, improve cash flow and guide you through maximising tax benefits
3. Refining your operations for a smarter fleet
Once the rubber hits the road, we can manage your fleet day-to-day – and adapt it as your needs and technology change. And with our EV-specific data and insights, we can also make sure you maximise your fleet – from reducing spend and energy usage to improving charging station availability and efficiency.
See how we helped the Australian Red Cross Blood Service in South Australia take the first steps to a more sustainable fleet.
We've already electrified over 30% of our own fleet, so we understand what it takes to experience a smooth and successful EV transition. And we're excited to play our part in building a more sustainable future, by guiding more organisations on the journey to a more sustainable fleet.  
Whether you're thinking about making the switch or are ready to get started, we can help.  
Contact us today for a chat about transitioning your fleet. 
For more insight on how to start your EV journey, download our EV transition guide.